What to pack for a mobile safari
When travelling on a mobile safari, luggage must be compact, light and easy to pack into the trailer. Each guest is strictly limited to 20kg of luggage in a soft carrier bag and an additional small day bag plus limited camera equipment.
20kg may seem restrictive but it allows for plenty of space to pack all your essentials and more.
What to wear
As is vogue on safari, natural-toned clothing should be worn. This isn't just because it is safari chic but because such colours blend in with the African wilderness. Bright coloured clothing catches people's attention whereas it should be on the wildlife, additionally, bright items can scare away the animals.
It is advised to pack for all weather conditions. Mornings and evening can be cold during winter and during the summer months rains are occasional so, it's best to bring a lightweight jacket to keep you dry.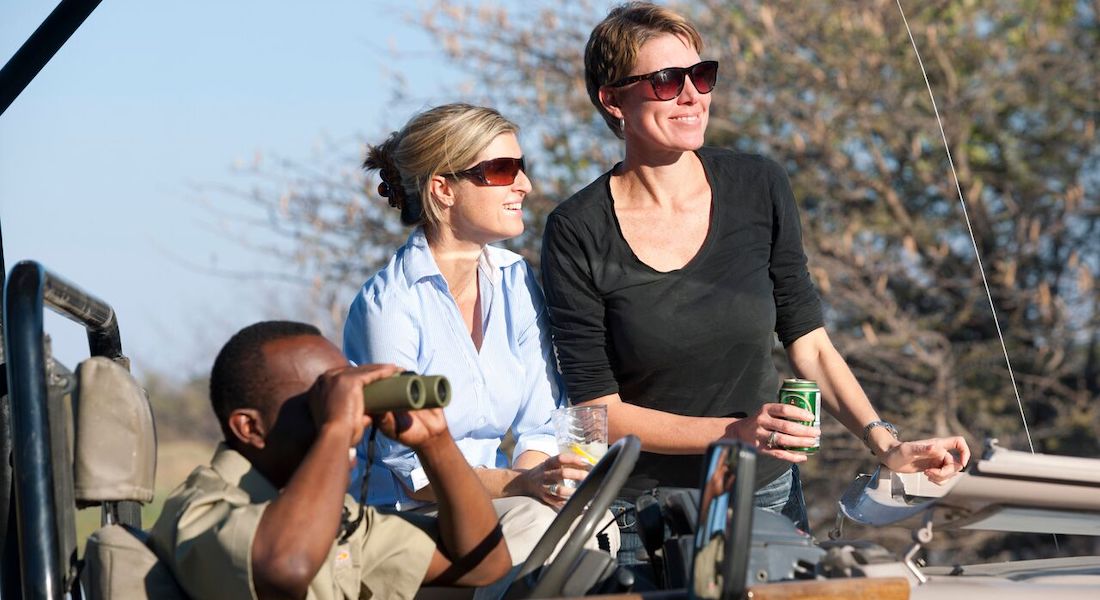 We suggest you pack the following items of clothing:
• Natural toned, lightweight clothing
• Lightweight long-sleeved tops and long trousers to prevent insect and mosquito bites
• Comfortable shoes and sandals or flip-flops
• Cap or even better a broad-brimmed hat, sunglasses
• Swimsuit
• A light compact raincoat is a good idea for sporadic summer thunderstorms (Nov – Apr)
• Fleece or sweater and a warm jacket for colder winter nights (May – Aug)
• Beanies, scarf and gloves for the cold early morning game drives in winter – it can reach 0˚C
• Prepare for 4 seasons in one day no matter which month you travel
• Please go to our "FAQs" page for information regarding weather and take note of the varying temperatures throughout the year
Toiletries and medical requirements
If you are on a serviced safari with us your guide team will have a first aid kit but it is advised to bring additional medical items so you have them to hand at all times.
We suggest you pack the following items:
• Malaria medication (consult your local doctor)
• Headache tablets
• Diarrhoea tablets
• Plasters
• Antiseptic cream
• Antihistamine
• Insect repellent
• Sunblock
• Personal hygiene items; toothbrush, lip balm, deodorant, soap, etc.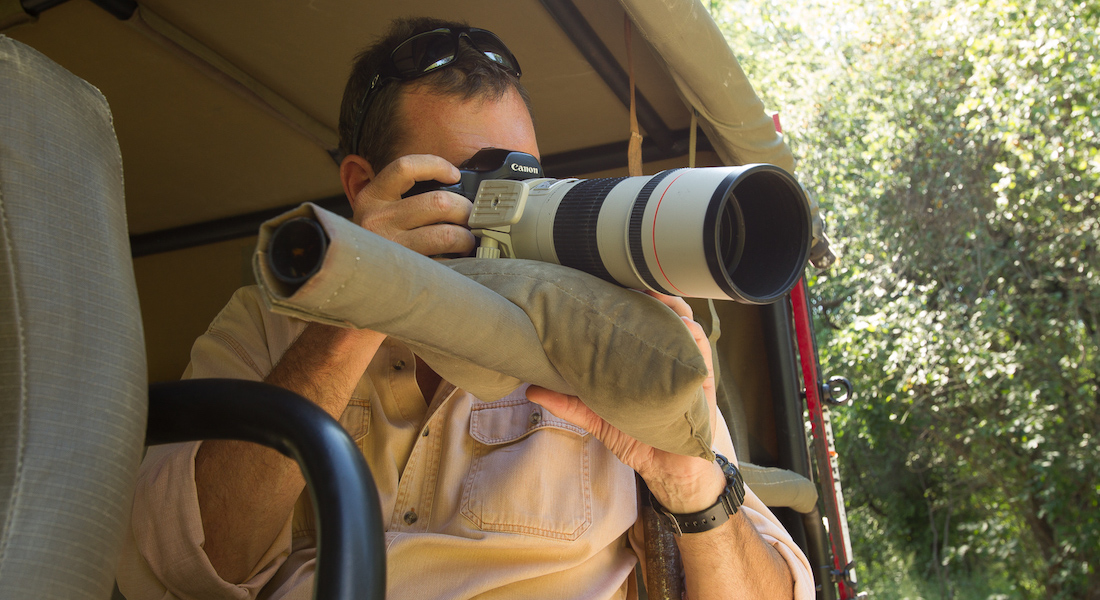 Safari accessories
Your clothes, toiletries and medicines are packed now on to the safari essentials. Be sure to leave space for your binoculars and camera equipment. You will not want to forget these items!
We suggest you pack the following items:
• Good quality flashlight and spare batteries/bulbs
• Camera with spare batteries, film or memory cards
• South African plug adaptor for charging video/camera batteries – large round 3 prong type
• Each seat has a USB charger for charging video/camera batteries
• Good quality pair of binoculars (8×30 or better)
Now your bag is full there is just one more thing you must remember to bring, your sense of wonder. You are out the door with everything you need for your mobile safari, ready to unwind as the beauty of Africa sweeps you along on a journey of discovery.
Haven't decided on your safari destination? View our safaris for inspiration!
Great North Road Safari: 10-night Maun to Kasane serviced safari.
Moremi Magic Safari: 5-night Moremi and Okavango Delta Safari.
Kalahari & Okavango: 10-night combination serviced mobile safari combined with Meno a Kwena and Camp Kalahari.
Botswana Adventurer Safari: A 7-night safari that takes you through some of Botswana's finest national parks and reserves.