It has always been our dream to share a real and untouched Africa with travellers from all around the world. We established Okavango Expeditions back in 2009. With over 22 years safari experience we know that, a great guide, a comfortable bed, delicious food and striking location would make for not only an unforgettable but authentic safari experience for our guests.

Mobile Safaris allow us to share our experiences by giving our guests a true reflection of Africa.

As word spread and demand grew we expanded our team, our fleet and our safaris. We now offer a range of experiences from a combination lodge and serviced safari, serviced safaris and our participation style budget safari.
We recognise that we would not be what we are without our exceptional guides, attentive camp staff and behind the scenes support staff. Our super team and surrounding communities truly make Okavango Expeditions into who we are today.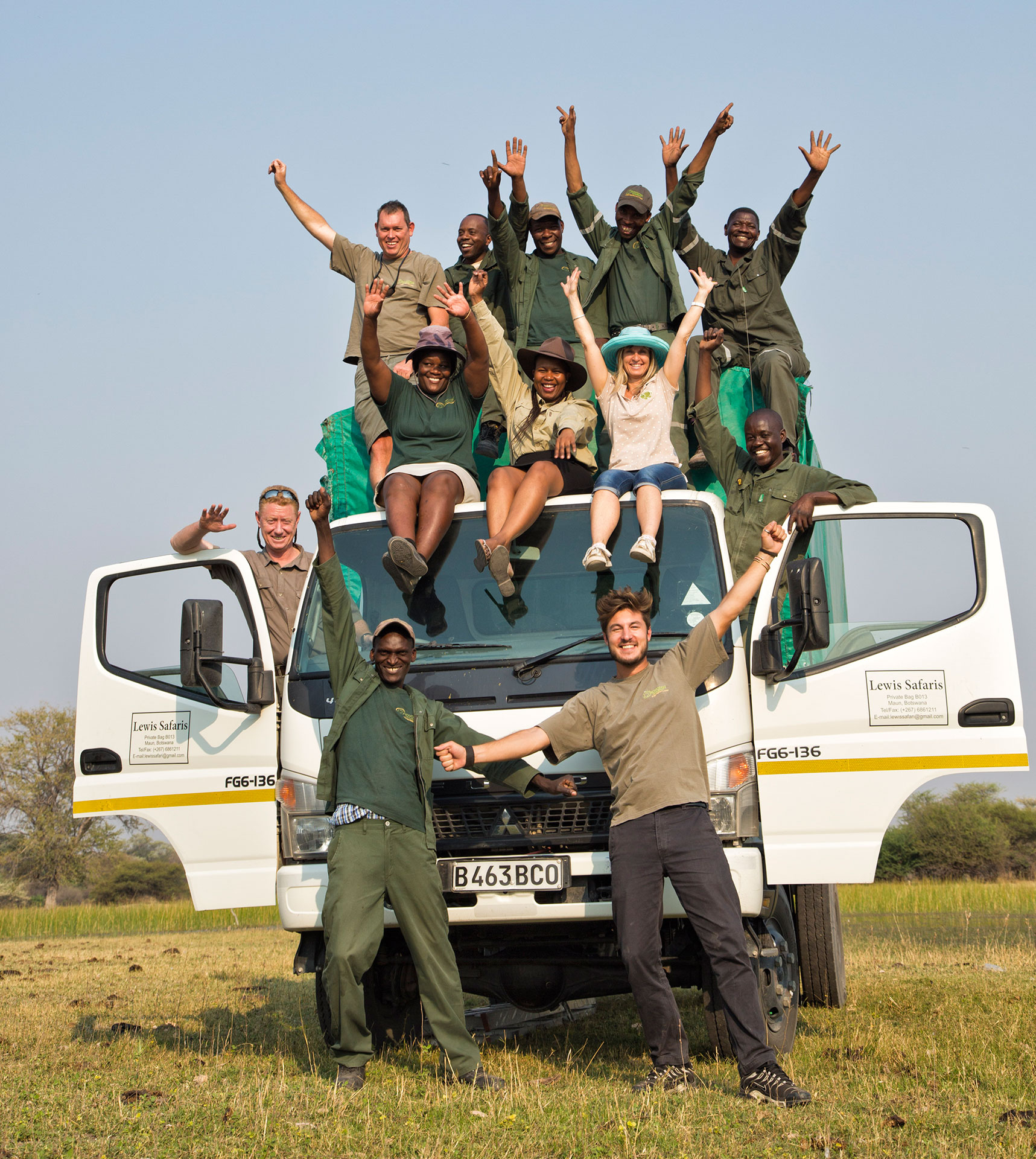 We make a difference to our communities, our staff, the environment and ultimately our guests. We make up simply the very best team of people in the safari industry. Not  only can we guarantee guests a "Safari Experience of a lifetime" but travelling with us really makes a difference – Our goal is to spend  1% of turnover on our staff, communities and conservation. We are serious about this and have approached Travel for Impact for assistance in ensuring we meet our targets and do what we say we are going to do.
We recognize that is our responsibility as a company is to give back and to ensure that we make as small an impact as possible on the environment and as large an impact as possible on the development of our employees and surrounding communities. We want to make a difference to lives, sustainable differences that reach further than just the work place… Differences that change lives for the better. Differences that encourage empowerment.